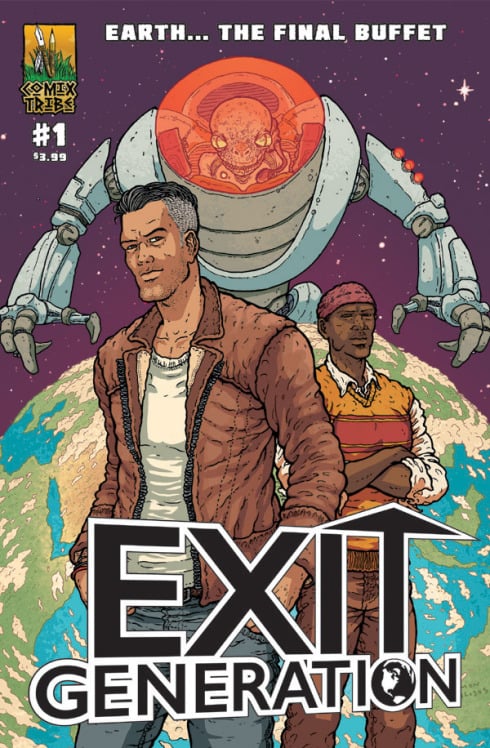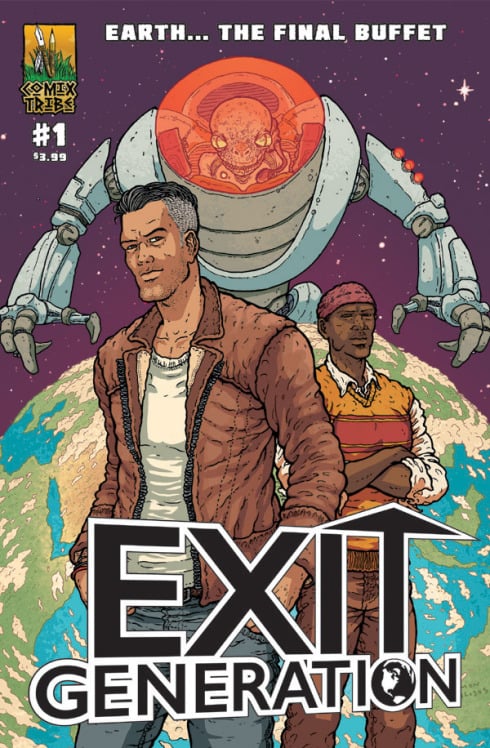 Exit Generation #1
£2.00 / On Sale
It's 2055. Ninety percent of the world's population have abandoned a resource-depleted Earth in search of a better home in the cosmos.
Those left behind find themselves in an unexpected paradise… and Jack is bored out of his mind. He dreams of action inspired by 80's movies and punk rock.
But when a legion of carnivorous aliens arrive, Jack learns you should be careful what you wish for… EXIT GENERATION is a breakneck sci-fi adventure, full of DIY spirit.
*PLEASE NOTE* Specify which cover you would like sent (image shown is cover A; cover B can be seen, along with a preview, at the following link - http://samreadwrites.com/exitgen/
Available digitally too; https://www.comixology.com/Exit-Generation/comics-series/51383?ref=Y29taWMvdmlldy9kZXNrdG9wL2JyZWFkY3J1bWJz